[vc_row][vc_column width="1/1″]
[/vc_column][/vc_row][vc_row el_class="td-ss-row"][vc_column width="2/3″]
Motherhood is an extremely memorable part of a woman's life, but it can be overwhelming for first time millennial moms. After all,...
If you didn't have a seat in the house, you missed a phenomenal evening. It was a night of black excellence at its finest,...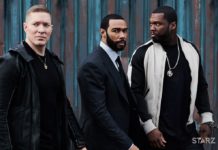 We have been rocking with and down for the St. Patrick's for five years! Can you believe it's been that long? We're family now....
Marvel fans, assemble for this live, action-packed, legendary battle to defend the universe from evil. Spider-Man, the Avengers and the Guardians of the Galaxy...
Patrisse Khan-Cullors is a household name for a few good reasons. We know her as an artist, organizer, freedom fighter, and last but most...
Dance is a universal language enjoyed by many no matter one's race or ethnicity. However, when it comes to the discussion of race equity,...
[/vc_column][vc_column width="1/3″]
[vc_empty_space]
"Moving on and getting over, are not the same, it seems to me. Cause you've been gone, I'm growing older, but I still can't...
Hey there, fellow millennials! This is our first post. It is an honor and a pleasure to serve in this capacity, and to bring...
[/vc_column][/vc_row][vc_row][vc_column width="2/3″][/vc_column][vc_column width="1/3″][/vc_column][/vc_row][vc_row][vc_column width="1/1″]
[vc_empty_space][/vc_column][/vc_row][vc_row][vc_column width="1/3″]
[/vc_column][/vc_row][vc_row][vc_column width="1/1″]
[vc_column_text tdc_css="eyJhbGwiOnsiZGlzcGxheSI6Im5vbmUifX0="]
[/vc_column_text][/vc_column][/vc_row]