https://youtu.be/w-8SmMNyE4o We had an exclusive opportunity to see a private advanced screening a week and a half...
By: Dylan Donlon, George Mason University Student When you close your eyes and imagine the typical American "gamer," what...
Harlem, New York has been a breeding ground of African American creativity for more than 60 decades. While the product of African American creativity...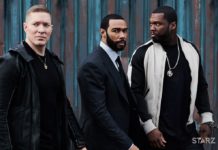 We have been rocking with and down for the St. Patrick's for five years! Can you believe it's been that long? We're family now....
https://youtu.be/EAog7-vWNNU The House of Rémy Martin presents XO Opulent toast to diversity & inclusion at The Griot...
As Atlanta prepared to host its 3rd Super Bowl on February 3rd at the Mercedes-Benz Stadium, there was no shortage of events and parties...
https://youtu.be/mVHqAO5jiVI Editor-in-Chief of MillBuzz had an exclusive opportunity to chat with Sr. Director, Original Programming & Production of TV One about CLEO TV network. ABOUT CLEO TV Launching in...
What comes to mind when you think of work? If you're like me, you're probably thinking of exhausting, worn out, fatigue, and other negative...
Alone time is healthy and needed. When I graduated from Dartmouth College in 2015, before I walked across the stage, I drove across the...