[vc_row][vc_column width="1/1″]
[/vc_column][/vc_row][vc_row el_class="td-ss-row"][vc_column width="2/3″]
Motherhood is an extremely memorable part of a woman's life, but it can be overwhelming for first time millennial moms. After all,...
This was my first time attending Marvel Universe Live! My son has attended when he was younger, but honestly I don't think...
When it comes to soulful, sultry, and sensual sounds of R&B, Kevin Ross is the man. This millennial, who happens to be a D.C....
The Who's Who of Atlanta attended the red carpet premiere of Sinners Wanted, a new film about an unconventional pastor who is ridiculed by...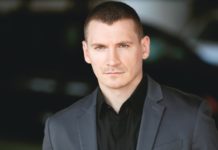 Kazy Tauginas is a star on the rise and on the right track to a successful career. At the young age of 23 he...
[/vc_column][vc_column width="1/3″]
[vc_empty_space]
Polygamy or not? That is the question. For many, this practice is taboo, outdated, and quite frankly an irrational concept, but to others, it...
Bronner Bros' 2019 Mid-Summer Beauty Show attracts over 30,000 attendees and hosts a number of special events, including the A-List Beauty Over...
[/vc_column][/vc_row][vc_row][vc_column width="2/3″][/vc_column][vc_column width="1/3″][/vc_column][/vc_row][vc_row][vc_column width="1/1″]
[vc_empty_space][/vc_column][/vc_row][vc_row][vc_column width="1/3″]
[/vc_column][/vc_row][vc_row][vc_column width="1/1″]
[vc_column_text tdc_css="eyJhbGwiOnsiZGlzcGxheSI6Im5vbmUifX0="]
[/vc_column_text][/vc_column][/vc_row]