[vc_row][vc_column width="1/1″]
[/vc_column][/vc_row][vc_row el_class="td-ss-row"][vc_column width="2/3″]
Motherhood is an extremely memorable part of a woman's life, but it can be overwhelming for first time millennial moms. After all,...
Some stars are made, while others are birthed. Born with a natural talent to shine, Courtney Burrell has truly made a name...
https://youtu.be/w-8SmMNyE4o We had an exclusive opportunity to see a private advanced screening a week and a half...
https://youtu.be/EAog7-vWNNU The House of Rémy Martin presents XO Opulent toast to diversity & inclusion at The Griot...
This was my first time attending Marvel Universe Live! My son has attended when he was younger, but honestly I don't think...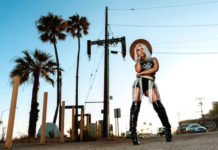 Skye Tunes has been doing her thing for a while, and is a hard-working entertainer hailing from Houston, TX. She's definitely not new to...
[/vc_column][vc_column width="1/3″]
[vc_empty_space]
The Bachelorette starts every season with a montage of what's to come. The drama, the travel, and of course the highly anticipated proposal. They...
Be honest, there are people out there, who we know and love dearly, who will worry the only nerve you have left, and will...
[/vc_column][/vc_row][vc_row][vc_column width="2/3″][/vc_column][vc_column width="1/3″][/vc_column][/vc_row][vc_row][vc_column width="1/1″]
[vc_empty_space][/vc_column][/vc_row][vc_row][vc_column width="1/3″]
[/vc_column][vc_column width="1/3″]
[/vc_column][vc_column width="1/3″]
[vc_column_text tdc_css="eyJhbGwiOnsiZGlzcGxheSI6Im5vbmUifX0="]
[/vc_column_text][/vc_column][/vc_row]