The world's economic system is currently in a crisis. 80% of the US economy is made up of small businesses that fuel our...
Opt-ed presented by Dr. Rhonda Travitt The most common issues that I've encountered as a professional assisting in the...
Celai West, a ten-year-old professional fashion model, whose talent is shown on and off the runway. West has already caught the attention of some...
https://youtu.be/aKXvex7b1Ew Michael Ealy has been doing his thing for a while now, and is one of the...
Marvel fans, assemble for this live, action-packed, legendary battle to defend the universe from evil. Spider-Man, the Avengers and the Guardians of the Galaxy...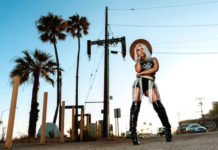 Skye Tunes has been doing her thing for a while, and is a hard-working entertainer hailing from Houston, TX. She's definitely not new to...
They say that "food is where the heart is." We've found that ideal expression with CLEO TV's Just Eats star, Chef J.J....
"The best a man can get." For too long we've allowed taglines such as this one...
Jovian Zayne is a certified leadership and professional development coach. She has over a decade of experience in change management, global diversity...