The Who's Who of Atlanta attended the red carpet premiere of Sinners Wanted, a new film about an unconventional pastor who is ridiculed by...
In the entertainment industry, there's an unfortunate minuscule amount of African American lawyers. Desiree Talley is one of the seven percent of...
Celai West, a ten-year-old professional fashion model, whose talent is shown on and off the runway. West has already caught the attention of some...
https://youtu.be/aKXvex7b1Ew Michael Ealy has been doing his thing for a while now, and is one of the...
As Atlanta prepared to host its 3rd Super Bowl on February 3rd at the Mercedes-Benz Stadium, there was no shortage of events and parties...
Some stars are made, while others are birthed. Born with a natural talent to shine, Courtney Burrell has truly made a name...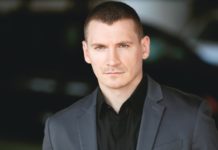 Kazy Tauginas is a star on the rise and on the right track to a successful career. At the young age of 23 he...
"The best a man can get." For too long we've allowed taglines such as this one...
By: Madi Wiernusz, George Mason University Student After being a free-agent for five months, 26-year-old Major League Baseball (MLB) player...