[vc_row][vc_column width="1/1″]
[/vc_column][/vc_row][vc_row el_class="td-ss-row"][vc_column width="2/3″]
Motherhood is an extremely memorable part of a woman's life, but it can be overwhelming for first time millennial moms. After all,...
The biggest moment in the history of the NAACP Image Award Show, was the 50th Anniversary celebration, planted in the heart of...
This was my first time attending Marvel Universe Live! My son has attended when he was younger, but honestly I don't think...
https://youtu.be/aKXvex7b1Ew Michael Ealy has been doing his thing for a while now, and is one of the...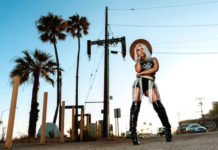 Skye Tunes has been doing her thing for a while, and is a hard-working entertainer hailing from Houston, TX. She's definitely not new to...
Have you heard of FOX's hit show STAR? If you haven't, we are questioning what you are watching at night. Nina Gloster is a...
[/vc_column][vc_column width="1/3″]
[vc_empty_space]
I'm a newlywed, but I have a ton of single girlfriends who've suddenly started flocking to me for dating advice. It's almost as if...
Hey there, fellow millennials! This is our first post. It is an honor and a pleasure to serve in this capacity, and to bring...
[/vc_column][/vc_row][vc_row][vc_column width="2/3″][/vc_column][vc_column width="1/3″][/vc_column][/vc_row][vc_row][vc_column width="1/1″]
[vc_empty_space][/vc_column][/vc_row][vc_row][vc_column width="1/3″]
[/vc_column][vc_column width="1/3″]
[/vc_column][/vc_row][vc_row][vc_column width="1/1″]
[vc_column_text tdc_css="eyJhbGwiOnsiZGlzcGxheSI6Im5vbmUifX0="]
[/vc_column_text][/vc_column][/vc_row]