[vc_row][vc_column width="1/1″]
[/vc_column][/vc_row][vc_row el_class="td-ss-row"][vc_column width="2/3″]
Motherhood is an extremely memorable part of a woman's life, but it can be overwhelming for first time millennial moms. After all,...
The Who's Who of Atlanta attended the red carpet premiere of Sinners Wanted, a new film about an unconventional pastor who is ridiculed by...
They say that "food is where the heart is." We've found that ideal expression with CLEO TV's Just Eats star, Chef J.J....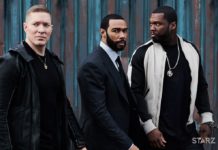 We have been rocking with and down for the St. Patrick's for five years! Can you believe it's been that long? We're family now....
Honestly, the majority of us have nothing more to do than Netflix and chill during this quarantine, and what better time to...
[/vc_column][vc_column width="1/3″]
[vc_empty_space]
"Moving on and getting over, are not the same, it seems to me. Cause you've been gone, I'm growing older, but I still can't...
By: Madi Wiernusz, George Mason University Student After being a free-agent for five months, 26-year-old Major League Baseball (MLB) player...
[/vc_column][/vc_row][vc_row][vc_column width="2/3″][/vc_column][vc_column width="1/3″][/vc_column][/vc_row][vc_row][vc_column width="1/1″]
[vc_empty_space][/vc_column][/vc_row][vc_row][vc_column width="1/3″]
[/vc_column][vc_column width="1/3″]
[/vc_column][/vc_row][vc_row][vc_column width="1/1″]
[vc_column_text tdc_css="eyJhbGwiOnsiZGlzcGxheSI6Im5vbmUifX0="]
[/vc_column_text][/vc_column][/vc_row]