[vc_row][vc_column width="1/1″]
[/vc_column][/vc_row][vc_row el_class="td-ss-row"][vc_column width="2/3″]
Motherhood is an extremely memorable part of a woman's life, but it can be overwhelming for first time millennial moms. After all,...
David Kallaway has an extensive list of acting accomplishments. He can be seen in movies, such as The Rainmaker with Francis Ford Coppola and Matt...
Some stars are made, while others are birthed. Born with a natural talent to shine, Courtney Burrell has truly made a name...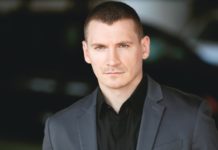 Kazy Tauginas is a star on the rise and on the right track to a successful career. At the young age of 23 he...
They say that "food is where the heart is." We've found that ideal expression with CLEO TV's Just Eats star, Chef J.J....
Donshea Hopkins actress, singer, song writer, writer, dancer, motivational speaker, influencer, and model, hails from Brooklyn, NY, born and raised. Hopkins began her career as a...
[/vc_column][vc_column width="1/3″]
[vc_empty_space]
We live in a society where relationships take on so many more forms than the bonds our parents and grandparents shared. It seems like...
Jovian Zayne is a certified leadership and professional development coach. She has over a decade of experience in change management, global diversity...
[/vc_column][/vc_row][vc_row][vc_column width="2/3″][/vc_column][vc_column width="1/3″][/vc_column][/vc_row][vc_row][vc_column width="1/1″]
[vc_empty_space][/vc_column][/vc_row][vc_row][vc_column width="1/3″]
[vc_column_text tdc_css="eyJhbGwiOnsiZGlzcGxheSI6Im5vbmUifX0="]
[/vc_column_text][/vc_column][/vc_row]