How often do we celebrate our melanin? Not as often as we should, and it's certainly not everyday. Our black is beautiful...
Sherrikka Myers is the founder of Every 1 Voice Matters, a nonprofit organization that provides community outreach to individuals and families of...
Donshea Hopkins actress, singer, song writer, writer, dancer, motivational speaker, influencer, and model, hails from Brooklyn, NY, born and raised. Hopkins began her career as a...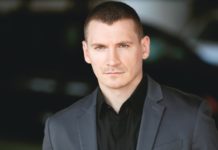 Kazy Tauginas is a star on the rise and on the right track to a successful career. At the young age of 23 he...
https://youtu.be/EAog7-vWNNU The House of Rémy Martin presents XO Opulent toast to diversity & inclusion at The Griot...
They say that "food is where the heart is." We've found that ideal expression with CLEO TV's Just Eats star, Chef J.J....
What comes to mind when you think of work? If you're like me, you're probably thinking of exhausting, worn out, fatigue, and other negative...
Be honest, there are people out there, who we know and love dearly, who will worry the only nerve you have left, and will...