So, we have been to a few other Disney On Ice shows, but I must say, I think that this one is the best, thus far, and tops them all. They just keep getting better and better. I didn't think it was possible, but it is. I don't want to spoil it for you, because I know that you will be going to Ticketmaster to purchase your tickets for your family, but all those who attend are in for a very special treat. Especially if you attend VIP and are seated in the magic seats, which I highly recommend. My son and I had the best time ever, and it's even better when you don't have to leave your city to enjoy all the magic, joy, happiness and smiles that Disney brings!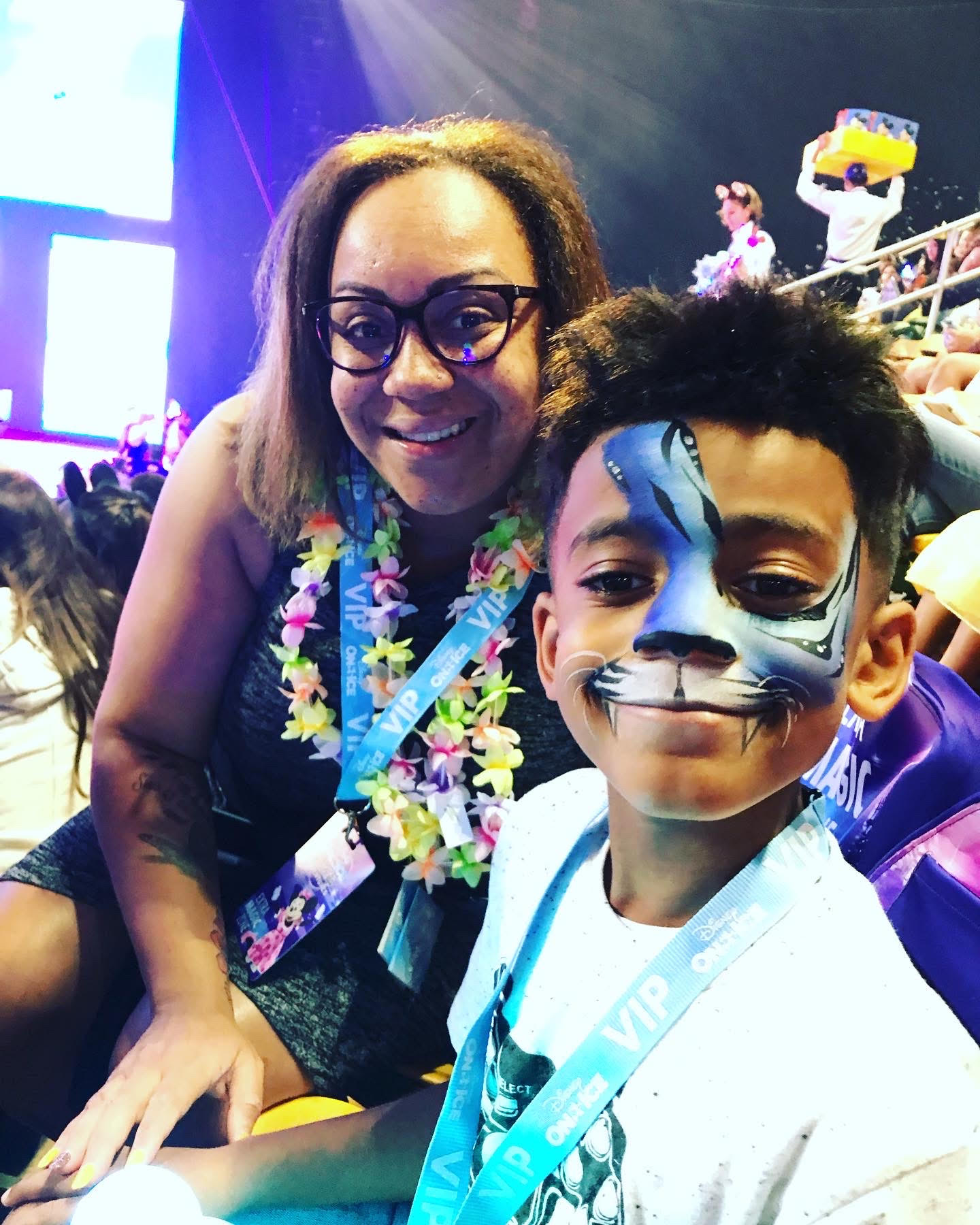 Disney On Ice presents Road Trip Adventures will whisk families away on an immersive getaway chock-full of magical participatory moments. Featuring new and classic tales, this multi-generational experience visits Fairfax from October 2nd to 6th for nine performances at EagleBank Arena. Tickets are on sale at www.ticketmaster.com.
Hit the road with Mickey Mouse and his pals for a high-octane ride in Disney On Ice presents Road Trip Adventures. Exciting twists and turns await as Mickey, Minnie, Goofy and guests of all ages embark on an interactive and memory-rich adventure to iconic Disney destinations. See the world from the rooftops of London with Mary Poppins and Jack and his band of dancing lamplighters. Travel to the sun-soaked Motunui and help Moana restore the heart of Te Fiti. Set off on a safari and snap unforgettable photos of wild cheetahs and monkeys when guests traverse through the Pride Lands with Simba, Timon and Pumbaa. Discover a whole new world and be swept up in Aladdin's princely parade filled with spectacular stunts, magical moments with Genie, and a brand-new song from Jasmine that will render the audience "Speechless." Mosey on over to a larger-than-life comedic carnival and team up with Woody and Bo Peep as they search for their new friend Forky. Fans will hit a high note with Mickey and pals during the Disney edition of Road Trip Karaoke as they introduce Rapunzel, Belle, Ariel, Mulan and Tiana. Families should be prepared for a getaway jam-packed with unexpected hijinks and surprise, up-close character interaction as Disney On Ice presents Road Trip Adventures makes a pitstop right in Fairfax!
Tickets for Disney On Ice presents Road Trip Adventures start at $25. All seats are reserved, and tickets are available by visiting ticketmaster.com or at the EagleBank Arena box office.
Stay current on the latest developments through social media:
Facebook: www.facebook.com/DisneyOnIce
Twitter: @DisneyOnIce #DisneyOnIce
YouTube: www.youtube.com/DisneyOnIce
Instagram: @DisneyOnIce
Disclaimer: We are a Feld Family Ambassador, and in exchange for our time and efforts in attending shows and reporting our opinion within this publication, as well as keeping you advised of the latest discount offers, Feld Entertainment has provided us with complimentary tickets to Feld shows and opportunities to attend private Feld pre-show events.