Television Critics Association Winter panel was full of exciting news, black excellence, and gut-wrenching truth. Starting off with the NAACP Award nomination announcements, entertainers were excited to hear the committee's selections for the 2019 Image Award recipients. Just to name a few, Actor Winston Duke of Black Panther and Logan Browning of Dear White People we're nominated for their outstanding performance. Centric's CLEO TV announced more of their lineup, and upcoming shows while showrunners gave exclusive details on what to expect in episodes coming in March. Everyone was truly on the edge of their seat, and we got all of the tea.
Host, Comedian D.L. Hughley and Co-Host Jasmine Sanders shared their intimate truths on current events of the culture. An inquisitive reporter asked Mr. Hughley's opinion on Floyd Mayweather's decision to support Gucci. In all honesty, and poise, Mr. Hughley expressed that "as a black man, if you think that because your wealthy you're on an island unto yourself, you're a fool." Ms. Sanders agreed with her co-host and they further expressed the importance of supporting the culture, the details of the show, and what guests we can expect to visit in the season.
Actress and Director Tasha Smith shared her thoughts behind the #MeToo movement and what to expect of her Uncensored episode scheduled to air in March.
With a stellar opening, CLEO TV announced the network's focus of creating scripted and lifestyle television for millennial and gen x women. The shows range from blending the taste of vegan and soul food cuisines with Chef Jernard Wells and Porsche Thomas of New Soul Kitchen to traveling adventures of exclusive countries with Tai Beauchamp and Elton Anderson of Lens of Culture. Rochelle Brown and Sonia Armstead of Powerhouse Productions introduce the hot design cooking show with Jake and Jazz Smollet, Living by Design, while TV One's Senior Vice President of Programming, Dexter Cole, gave us a true glimpse of what to expect from millennial's favorite series Giants.
We had a chance to sit down with one of NAACP's nominees and a few cast members of CLEO TV's lineup and upcoming shows. This is what they all had to say:
Tai Beauchamp – Lens of Culture
"Our show Lens of Culture is all about helping to share our opportunity to travel and really showcase the world through "our lens" and that lens being the lens of the diaspora as people of color."
Elton Anderson – Lens of Culture
"The foundation of the show is love. CLEO TV loves women of color and millennials. They are the demographic that needs to be loved the most. We are going to show that we love to travel and that we go to places with intention. We go to places like Kenya and Ghana because this is where we are from."
Winston Duke – Black Panther
"To now be nominated by the NAACP, an organization that I've watched, seen, and been affected by my entire life, and now to hear that I am being recognized by them is something that words cannot describe."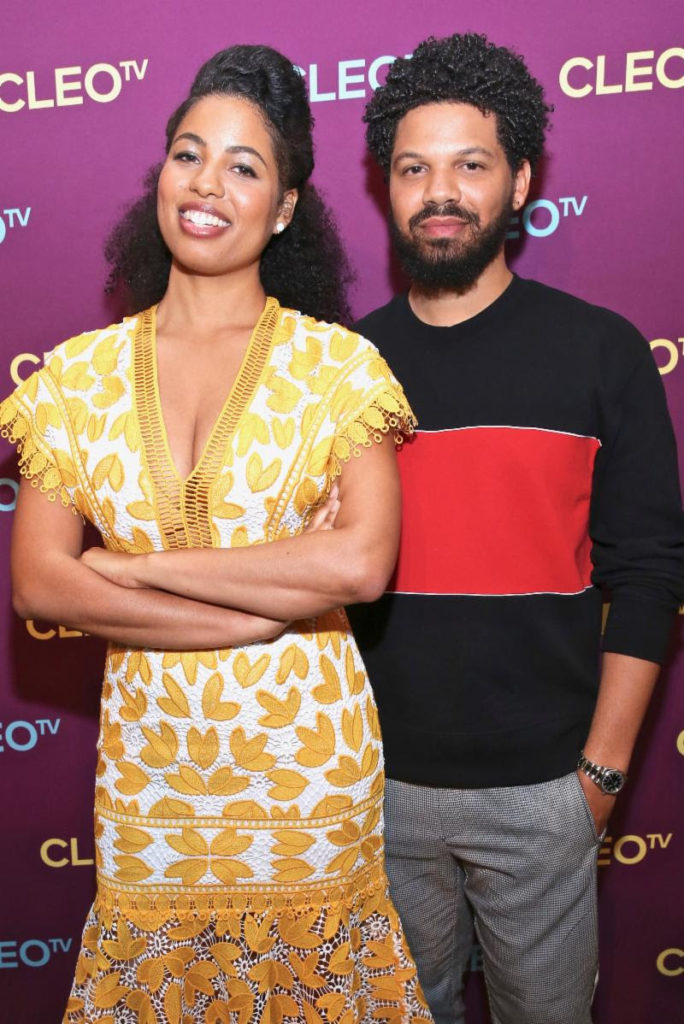 Jessie and Jazz Smollett – Living by Design
"We are designing spaces for the millennial women of color, women that are on their grind, single moms, and women who don't have the time to make their space as creative as they would like. Together, we take a room and redesign it. Jazz gives me a statement piece that I have to build, and then we cook at the reveal party. So you get food and design in one platform."
James Bland – Giants
"The show is about millennials of color who are navigating their way through Los Angeles. They are on the verge of thirty and they each have a very specific internal and external giant. We watch these characters navigate through life and work really hard to find their truth, their purpose, and their identity."
J. August Richards – Giants
"We understood exactly who the three characters were and what their journeys were going to be this season, that is exactly what we knew we had to write to and what we didn't and how the characters interacted."
Chef Jarod Wells – New Soul Kitchen
"What show can you tune in and get vegan and regular cooking at the same time? We are able to grab the audience of these two specific groups in the same setting. Our show is different, we are taking our spin on the traditional sides of food as we know it, and we're adding our own flavors. Your food shouldn't take longer than 10 minutes, and we specialize in showing how to create these 10-minute meals."
Chef Porsche Thomas – New Soul Kitchen
"It's important to take traditional meals and turn them into a lifestyle of eating. What I am familiar to; the vegan lifestyle."
Tasha Smith – Uncensored
"I am all about empowering black women. There are not a lot of working actresses that are teaching actors, that are their peers. I love empowering black women, it's an honor to be able to empower them to be meek, confident, courageous, powerful, and sexy. I get a chance as a creative to tell our stories as black women. I like working on projects that will give that melanin some opportunity."